We Help You Tell Your Story and Achieve Greater Impact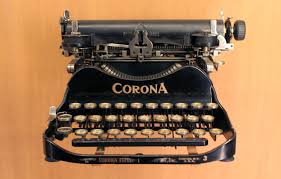 SEE Change Magazine is a leading digital publication of social entrepreneurship and social change. Using print and visual mediums, we inform, inspire – and provide a forum for discourse for those who want to see change in the world.
But we're more than that. As veteran journalists, we've been talking to social entrepreneurs for years. We leverage our platforms to connect with them daily. And we help them connect with you.
Wherever social entrepreneurs are, we're there too. And here's how we can help.
Communicate Your Message
SEE Change Communications creates innovative branded content that engages your audience. We then harness the power of SEE Change Magazine's social media networks to spread the word.
Compelling Sponsored Content That Speaks To Social Entrepreneurs
We bring years of editorial expertise to every piece we create. We produce innovative and powerful storytelling in all mediums- video, audio and print – that connects brands with social entrepreneurs, authentically and impactfully.
Advertise & Promote Your Business
Want to reach our growing audience of social change thought leaders and entrepreneurs? We craft the message and promote your venture in our digital magazine, monthly newsletters and through our social networks.
Storytelling Workshops
This training will help you and your team recognize, craft and tell powerful stories, while sharpening storytelling and presentation skills. It will also enable the team to have a deeper understanding of and appreciation for your Organization's Story and how to share it effectively.
With the use of theory and deconstructing examples of successful and less successful storytelling, we will outline the elements of a powerful story. We'll explore a range of issues, customized to you and your social enterprise or organization, such as:
What makes a good story?
• The hook, the story arc, character development, the use of narrative, story structure
• The role of insight, its importance
• How a story becomes sticky and why that's important
• Making it about them, not you
• The importance of engagement, relevance and emotional connection
How to tell your story to the media/customers
• What is your story? (knowing that is the first step to telling it)
• The importance of authenticity
• Knowing your unique selling proposition
• How to make facts compelling
• How to leverage social media
• How to deliver a strong interview
• How to pitch your story to media
• How to use video, digital storytelling and podcasts for greater impact
Want to learn more? Contact us at info@seechangemagazine.com