SEE Change Magazine is a global digital publication for and about social entrepreneurship. Much like other entrepreneurial endeavours, it was created in response to a need – the need to spread the word about an important business movement that has the capacity to change the way we live and engage with our communities. After seven years producing content in this space, SEE Change has witnessed its readership grow across North America, the UK and beyond, thanks to contributors and stories from around the world.
In 2017, SEE Change launched the podcast, In the Business of Change, hosted by SEE Change publisher & editor, Elisa Birnbaum, who interviews social entrepreneurs tackling challenges in their communities and around the world. You can listen and subscribe to the already popular podcast via this website and iTunes.
A social enterprise ourselves, SEE Change also runs a communications division where our team of experts offer storytelling workshops and communications services for changemakers looking to tell their story more effectively and with impact.
And with the help of partners, we produce related storytelling projects, such as the Canadian History of Social Change. The digital storytelling project, produced with the generous support of the Government of Canada, documents Canada's social movements –  through the eyes and words of their key players – that have transformed the country. We're constantly searching for new collaborations and projects. Please connect with us to discuss your idea.
Our mission
To inform, educate, and inspire social entrepreneurs and anyone who wants to see change in our world.
Our vision
For social enterprise to become an accepted standard for business practice in our society, and for all people to benefit from the work they participate in, and the products and services they purchase.
Our story
SEE Change was founded in 2009 by Elisa Birnbaum and Nicole Zummach. Through our work as journalists and researchers covering the nonprofit sector, we were inspired by the social enterprise models we saw emerging. Armed with a mutual passion for storytelling and the desire to see change in the way people do business, we embarked on our journey. The result is SEE Change – The magazine of social enterprise and entrepreneurship. Its inaugural issue was published in February 2010.
Listen to Elisa's 2017 interview with Tony Loyd on his social entrepreneur podcast to hear about the journey of SEE Change and her passion for storytelling in this space
Learn more about how SEE Change Magazine got started in this radio interview for So Fine Canada on April 28, 2011.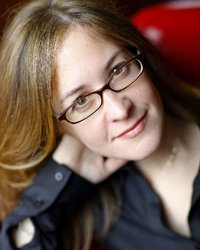 Elisa Birnbaum, Co-founder, Publisher & Editor-in-Chief
Elisa works as a journalist, producer and communications consultant. Her portfolio includes articles published in the Globe & Mail, National Post, Toronto Star, CBC.ca, Profit, Huffington Post, Zoomer and Lifestyles Magazine. She's a regular contributor to the National Post's FP Entrepreneur section on matters of social entrepreneurship and she's been covering issues in the nonprofit sector as a freelance reporter for CharityVillage.com for a decade. President of Elle Communications, Elisa helps her clients tell their stories effectively and with impact. As a producer, Elisa worked on documentaries and current affairs programs at History Television, Discovery Health, TVO and the CBC. Elisa holds a bachelor's degree in political science and a law degree.
Elisa is a speaker on social entrepreneurship and was awarded an Ariane de Rothschild Fellowship at Cambridge University, UK, for her work with SEE Change Magazine. She also hosts SEE Change's podcast, In the Business of Change, and is currently writing a book about social entrepreneurs effecting change in their communities.
Learn more about Elisa's social entrepreneurial journey from her recent interview  with Tony Loyd on his Social Entrepreneur podcast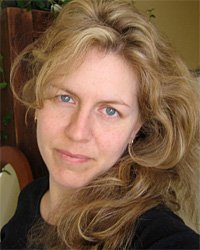 Nicole Zummach, Co-founder, Executive Editor-at-large
Nicole works as a writer, editor, and web producer. Her portfolio includes writing and editing for newspapers and print magazines. She also spent eight years as the editor-in-chief of CharityVillage.com, producing a wide range of content for and about the nonprofit sector. Nicole holds a bachelor's degree in English from the University of Ottawa, and a post baccalaureate diploma in communication from Simon Fraser University.